My GRIT Academy journey began last month, on a chilly evening at the beginning of 2021. The timing was perfect. After a full year of the global Covid19 pandemic, I needed something to help with positive thinking, and a way to manage my stress and anxiety. I was also excited to have some of my questions answered: What does GRIT stand for? What is the unique GRIT Methodology? Why is self-development important and how will the GRIT Star programme help me in my own life?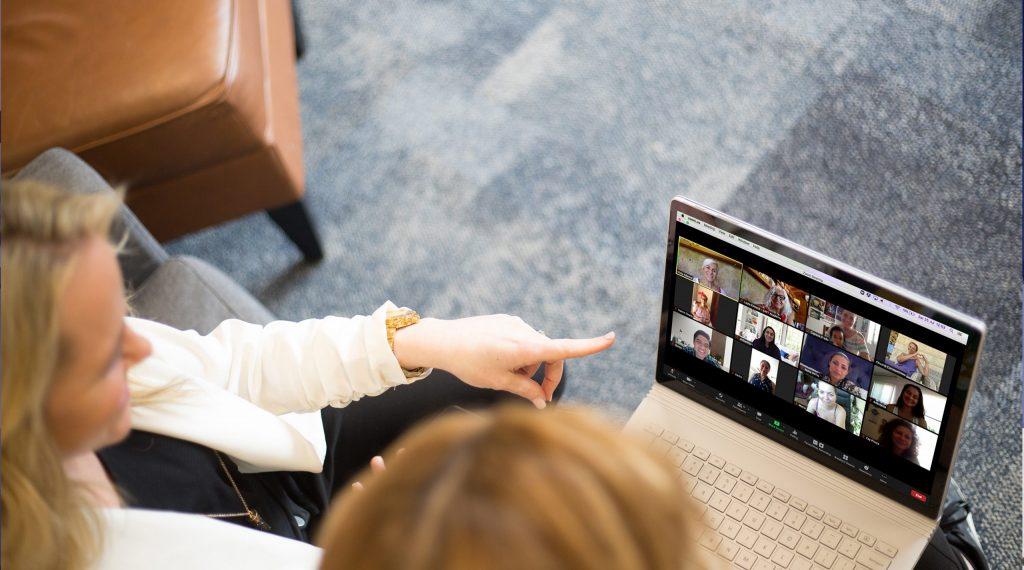 Of course, I was also excited to meet and see the Edward sisters in action. Both renowned experts in their fields, Viola Edward and Layla Edward have an impressive portfolio of collective experience as psychotherapists, breathwork masters, mentors and business consultants. A powerful combination that would surely be the recipe for a holistic self-development programme over the coming weeks.
So what is the concept behind GRIT Star? First of all, GRIT stands for Grow, Resource, Inspire and Transform. By integrating the four GRIT Bs (Breath, Brain, Belief and Body) within ourselves through the GRIT activities and practices, participants are able to grow, expand, live their best life, experience more joy, connection and awareness and be as efficient as possible for sustained life-long success.
Joining the Zoom link at 5pm on the dot, I was greeted by the smiling faces of participants joining from all different walks of life and from all four corners of the world. We had representatives tuning in live from Cyprus, Spain and Turkey, as well as India, Pakistan, Zimbabwe and Equatorial Guinea. I was invigorated by the diversity and extremely impressed by the notable and inspiring work being done by each individual across a wide spectrum of fields, including social work, mental health, fashion, digital marketing and founders of philanthropic organisations – the GRIT Star programme really is for everyone!
After the introductions, we began our session with a conscious breathing activity. Now, if you had asked me "What is breathwork?" before last week, I wouldn't have had an answer. But as one of the famous four GRIT Bs, connecting to the Breath in a conscious and systemic way is a big part of the GRIT Methodology. In fact, the GRIT slogan is "Breathing organic resilience for sustained success". Through this breathwork activity, we oxygenated our brains and were able to focus our minds and attention, giving space to think. The perfect way to start delving into a new self-development workshop.
The programme is divided into seven themed sessions, completed over seven weeks. Each GRIT Star session is themed in accordance with the GRIT Star 7 Stages of Development and within the two-hour class, participants are taught a series of practices and activities that relate to the four GRIT Bs.
The theme for session 1 was 'Connect and Be Inspired – You are a Gift'. The aim was for us to connect with ourselves, our emotions and qualities. And with Viola and Layla's expert guidance, together we explored the importance and impact of emotions, and were given simple tools to help create consciousness about how we feel and become more aware of our emotions.
We were also shown how to figure out which areas in our lives we should focus on in order to expand holistically. But my two favourite activities of the session were the journey into acknowledging what we love about ourselves and the extremely soothing and relaxing body work we did to end the session.
After the two hours I was left with a feeling of deep connection to these new people with whom I was embarking on a journey of self-development; as well as a deeper connection with myself, my body and my breath. I already had some real tangible tools to start implementing in my life, as well as tasks to complete before the next session.
I loved how simple yet at the same time how deep these practices were. Easy enough to continue doing alone, but with a clear and strong positive impact. I was also impressed with how interactive and full of humanity the session was, with the Edward Sisters regularly stopping to let participants ask questions or share comments and experiences.
The last thing we shared was three words that could sum up how we felt about the session. And my words: Inspired, motivated and grateful.
Check the current GRIT Star programmes around the world to see how and when you can join the GRIT community and start living your best life today!